Get inspired
There's no better time to push the boundaries of design innovation. Neuron is the perfect assistant for designers, empowering you to create better, safer, more sustainable buildings for a better future.
"We did a comparison. Neuron advice - 30 minutes, our actual engineering consultants - 6 weeks. The accuracy was within 1%. The business benefits of instant accurate engineering advice for us and our clients is significant. It enables us to quickly get through services coordination with confidence carving out time to focus on other aspects of the design driving better overall design outcomes."
Architect
Director, Tier 1 architectural firm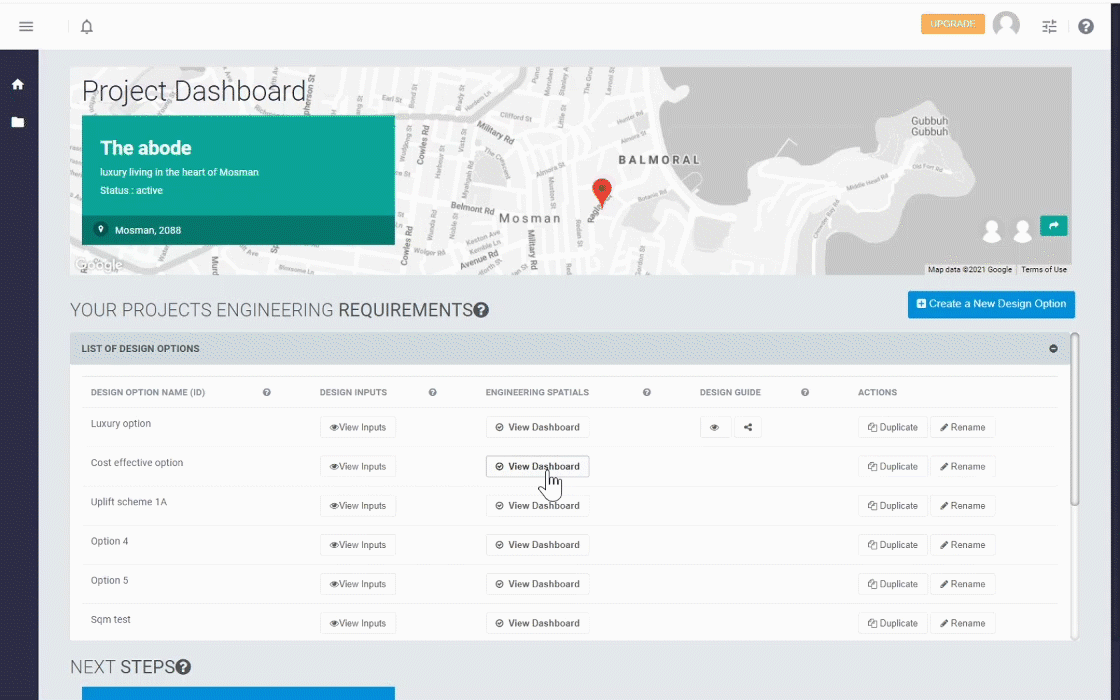 Innovate now
Gone are the days of chasing engineering advice or finding new requirements at the 11th hour, to the detriment of your design outcomes. Let Neuron do the number crunching while you focus on delivering award-winning designs.
"At our firm we strive for industry leading design outcomes and exceptional client experiences. Neuron helps us deliver part of that promise with ease."
Architect
Director, Tier 1 architectural firm

Empower through education
Great design starts with education. We empower designers with the knowledge, skill and desire to make informed decisions alongside their clients.
"Educating clients and new staff such as graduates is a key component of maintaining high levels of design outcomes in our studio. Engineering services knowledge has always been a difficult area for us to develop. Neuron really helps us with this task. Understandable, practical, and online, it ticks all three boxes for us."
Architect
Partner, Tier 1 Architectural firm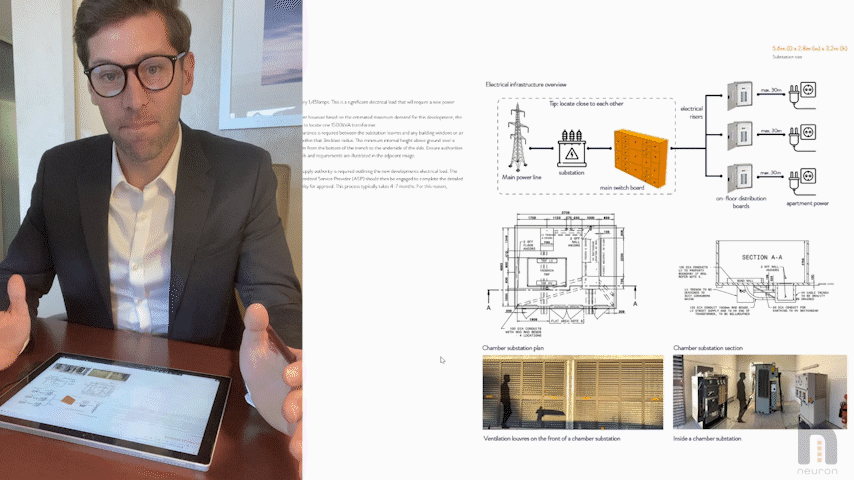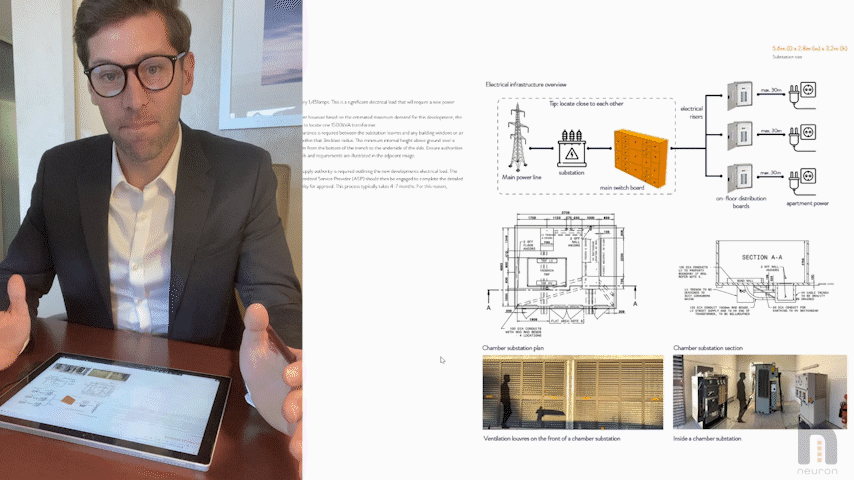 Get the green light
Often, there are too many unknowns to proceed with confidence. Back up your designs with hard data and you're much more likely to get it right first time and secure client sign-off.
"Building up the confidence of junior staff is always a challenge. Neuron gives us that assurance that we're making informed design decisions. This results in our staff making more correct decisions faster saving time and money but more importantly building up their confidence as designers."
Architect
Senior Associate, Tier 1 architectural firm

Let's talk pricing
---
Click to see what Neuron could mean for your business.