Optimise your space
Neuron is the simple solution to achieving improved floor efficiency and spatial flow. It's win-win for clients and future residents, with better returns and product quality.
"Neuron is a game-changer for our development teams. Allowing us to critically assess opportunities including various scenarios within minutes to inform decisions & improve the overall yield efficiencies of our projects. Central Element is excited by the opportunities which Neuron will continue providing us as we move forward, seeking to utilise this revolutionary approach to design on many upcoming projects."
Benjamin Knowles
Development Manager, Central Element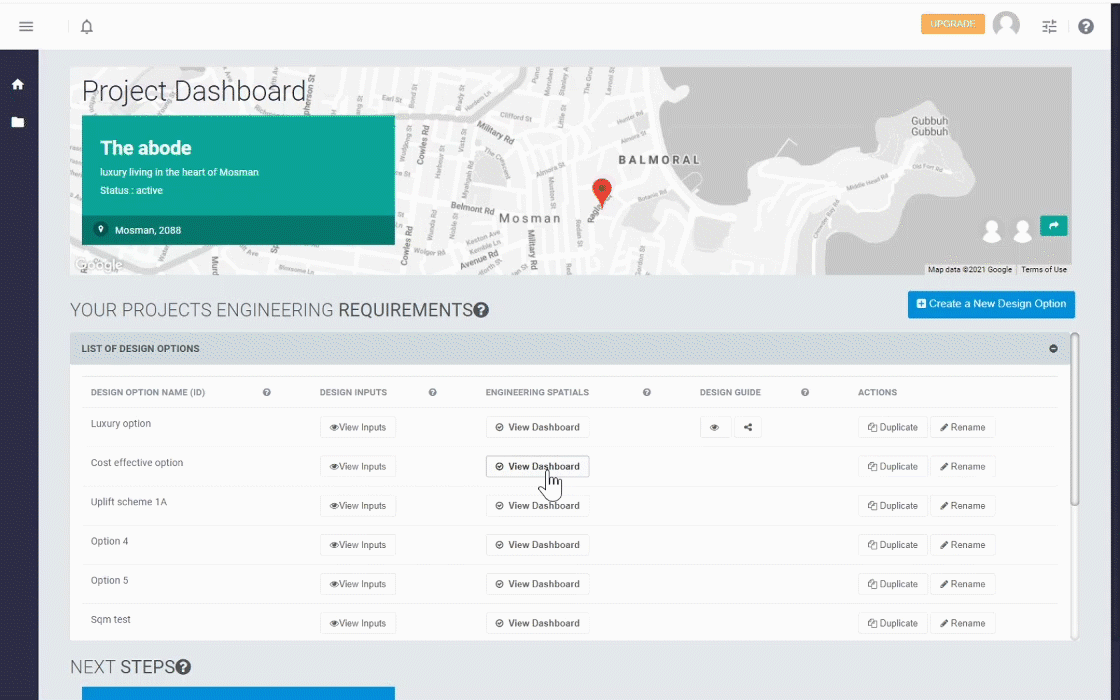 Time is money. Save both
Neuron delivers optimised engineering design in real-time, which means you no longer need to spend weeks stuck in engineering concept planning.
"Neuron gives us the early engineering advice we need when we have limited time and money to get this level of service elsewhere."
Development Director
Director, Tier 1 developer

Secure DA Approval
Quality documentation and design will greatly increase your chances of getting your development approved sooner.
"We pride ourselves on quality developments. We firmly believe better quality designs result in more sucessful projects. Neuron gives us the assurance we need to make informed design decisions quickly, resulting in time to deliver better designs to a higher standard."
Development manager
Partner, Tier 1 developer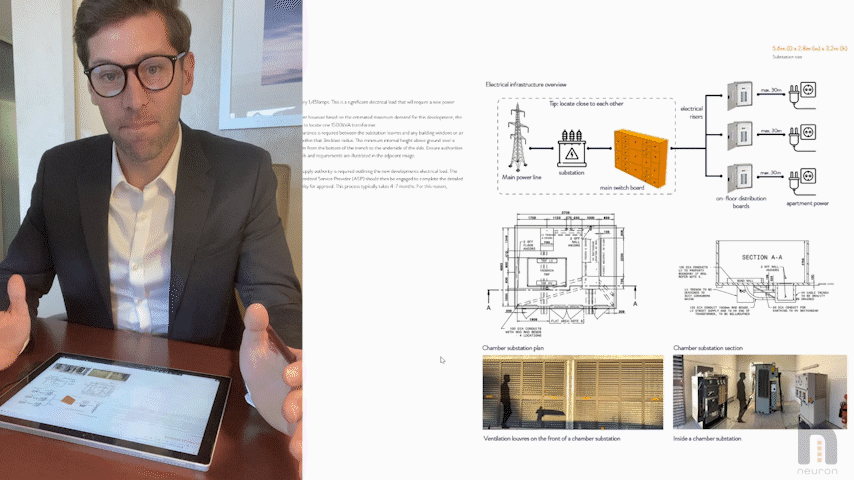 Design with data
Neuron provides timely and accurate data insights that will help you to make big decisions with confidence. No more rough estimates and second guessing.
"Making data-based design decisions empowers us to move forward with confidence. Building services engineering has traditionally caused significant headaches for our design teams working through options after the design has started resulting in rework and compromised design outcomes. Getting the full picture early on is very powerful for us."
Project manager
Senior Associate, Tier 1 PM firm

The support your consultants need
Give your valued consulting team the data driven support and outcomes they need, without calling in favours.
"Resolving the building design early has proven to set up our projects for success as we move into detailed design. We have often relied on 'favours' from our consultants to get some early input when fees are limited. Neuron enables us to get highly accurate advice as often as we want without requiring such favours or incurring consultant fees. This helps us as developers but also helps our broader design team as the project moves into detailed design."
Design manager
Partner, Tier 1 developer

Let's talk pricing
---
Click to see what Neuron could mean for your business.